Wheatgrass as a Superfood
Wheatgrass is a superfood and natural healing extraction. Drinking wheatgrass has many benefits, especially when taken in the fresh organic frozen juice form.
Wheatgrass consists of 70% chlorophyll which helps the body to build strong blood. Wheatgrass is also a wonderful source of live chlorophyll which should be taken as fresh organic wheatgrass juice if possible. Our frozen wheatgrass shots delivered to your door below in packs of 7, 14 or 28 shots, see the link at the bottom to order yours online.
Wheatgrass is protein-rich and contains at least 17 amino acids which are the building foundations of protein.
Wheatgrass is known to contain an array of amazing vitamins and minerals. As well as a good source of Vitamin A, C, and E, it also is a source for Iron, magnesium, calcium, and amino acids. So this is a real superfood!
History of wheatgrass and its benefits
Wheatgrass contains important antioxidants these include, glutathione, and vitamins C and E. Wheatgrass was first pioneered by Ann Wigmore in the USA and established the Hippocrates Institute for Health. Ann advocated taking only fresh-cut organic Wheatgrass (such as Pretty Greens Frozen Wheatgrass Shots) as a way to get the full benefits from the Wheatgrass.
Wheatgrass juice has been used for different illnesses, such as IBS, inflammation, reduce cholesterol, weight loss, and in some cases to help fight cancer.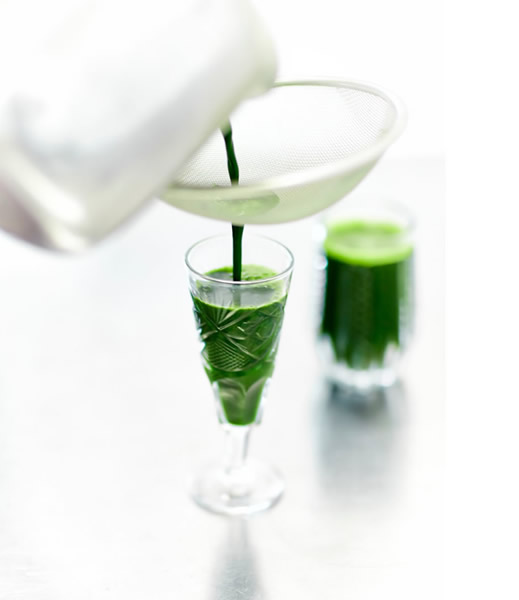 Other people use Wheatgrass juice to give them a natural energy boost and to keep them fit and healthy. Wheatgrass has increased popularity in the fitness and bodybuilding communities, due to its high levels of protein and cleansing benefits.
As mentioned, Wheatgrass is also a very good detoxifier. It cleans the Liver and Lymph glands. So not only do you get amazing nutritional value and mind-blowing vitamins and minerals. You get to cleanse the body as well.
Wheatgrass is simple to use
We love Wheatgrass for all its wonderful benefits and the fact that it is easy to include in your daily diet, all you need is to remove your Pretty Greens Frozen Wheatgrass shot from your freezer 15 minutes before you want to drink or add to your favourite morning juice. It's that simple. Order yours here.